A month ago a rumor claimed that the Galaxy S23 and S23+ will have the same telephoto cameras as their predecessors (10MP 3x), that will be the case with the upcoming Ultra model as well, according to Galaxy Club.
An unconfirmed report claims that the Samsung Galaxy S23 Ultra will have a periscope with 10x magnification and 10MP resolution. Those are the same basic specs as on the S21 Ultra and S22 Ultra (the S20 Ultra had a 48MP 4x periscope cam).
There is still room for image quality improvements, however, Samsung could bring better optics or a lager sensor, for example, certainly better image processing.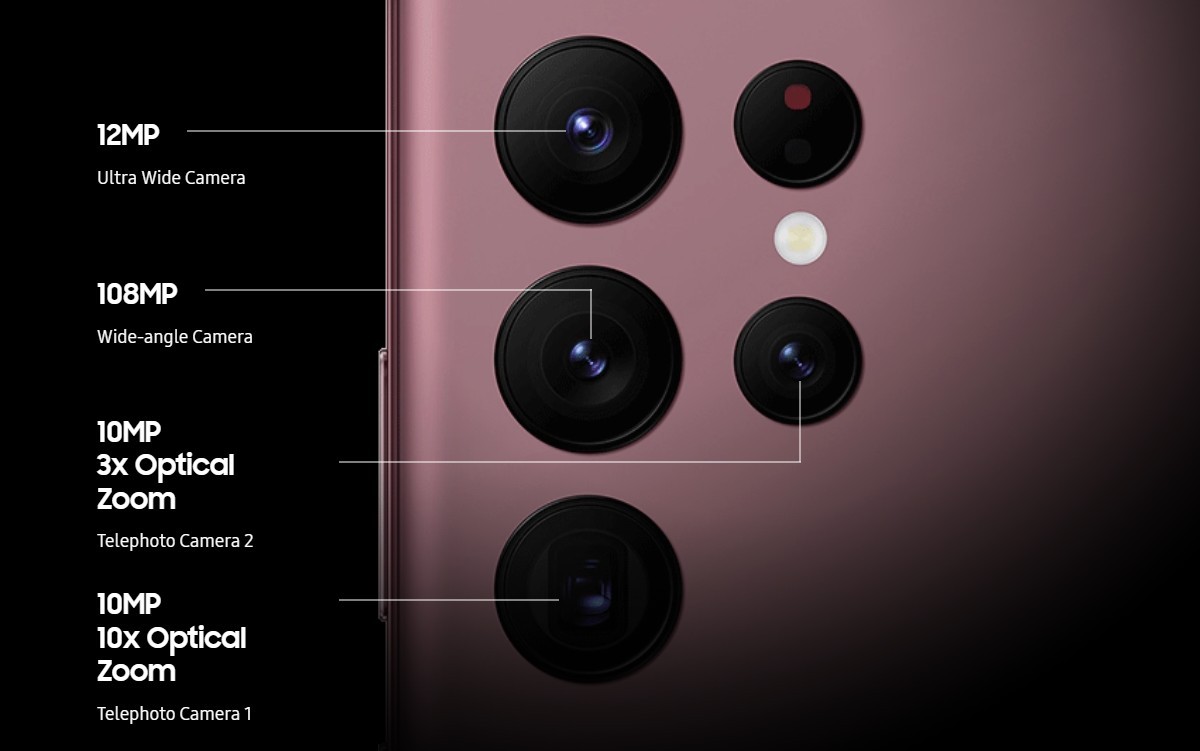 The camera setup of the current Samsung Galaxy S22 Ultra
Also, there is the question of the second telephoto camera. Right now it's not clear if it will be the same as before (Samsung has used a 10MP 3x module for the last two generations) or if it will see some improvement.
The major camera upgrade on the new Ultra will probably be the main camera – there is speculation that it will move up from the 108MP HM3 sensor (1/1.33", 0.8µm pixels) of the current model to a 200MP sensor (probably the HP1, 1/22", 0.64µm). Of course, the S23 series is half a year away, so such details are murky right now.
Source (in Dutch)