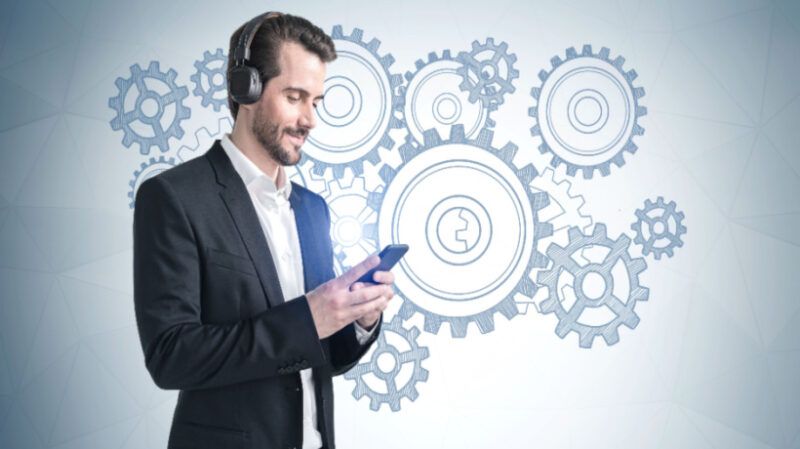 Benefits Of eLearning To SMEs And Start-Ups
The demand for eLearning is soaring as more companies and start-ups have started relying on providing eLearning to their employees, as it expedites employee training. Furthermore, eLearning uses numerous other technological advancements, such as Learning Management Systems and Graphical User Interfaces that outweigh traditional learning [1].
In fact, according to LinkedIn's 2018 report, more than 90% of companies believe in providing digital learning to employees. According to a training report prepared by Training Mag in 2018, more than 80% of companies conduct compliance training through eLearning for their employees [2]. This article will walk you through eLearning and how it benefits small and medium enterprises and start-ups. Also, it covers the benefits that employees experience during eLearning.
What Is eLearning?
eLearning is also known as web-based training. It's a method of learning in which students or employees engage in organized learning experiences. The best part about eLearning is that the learners don't have to be present in a specific location and can instead learn anywhere and at any time. It's great for training employees in the workforce and is often used by corporations to train them.
In this era of intense competition and fast evolution of technologies, employees have to be well-trained to keep pace with evolving technologies and to boost productivity. To get an edge on the competition, companies prefer employees who are well-versed in their job roles and are experts. To meet this expectation, companies frequently train and educate their employees through different methods to help them grow and adapt to the rapidly changing environment.
Earlier, traditional methods were used by companies to train their employees. However, this had many loopholes due to which a new method of training and learning was needed to replace it. That's when eLearning came into play.
Benefits That eLearning Adds To SMEs And Start-Ups
There are tons of benefits that eLearning provides to small and medium enterprises (SMEs) and start-ups, such as:
1. Greater Flexibility
Generally, companies invest quite a lot of time in training their employees to maximize their productivity. However, traditional training is quite a time-consuming and tedious process, as you have to gather the employees in one place to conduct a training session, which becomes extremely difficult.
However, with eLearning, the employees undergo the same training session, but at their own pace and convenience, as they just need easy access to the internet and mobile phone. Companies can essentially make training available at their fingertips through their mobile phones. Also eLearning massively benefits the employees as they don't have to carve time out to imbibe the knowledge and learn new skills by attending a physical class. They have flexibility. Furthermore, it is also customizable for business as you aren't restricted to predefined training but can instead tailor sessions according to different workplaces and requirements.
2. Inexpensive Process
Conducting traditional learning is quite expensive as you will have to rent a space just to train a few hundred employees. The cost of renting physical space increases with the increase in the number of employees. In addition, you will also have to provide them with some additional materials and equipment, which again is going to incur a cost.
With the adoption of eLearning, you will not have to rent a separate physical space or provide additional materials. It eventually reduces the cost. Isn't it great? It is highly beneficial if you want to conduct training for more than 500 employees, as you wouldn't have to pay for space for it. You can easily send a document.
3. Shorter Learning Time
The significant advantage of training employees through eLearning is that it imparts training to employees through visuals, charts, images, and videos. How awesome is it when you don't have to waste more time on comprehending things and can easily decipher the information through visuals? In fact, employees will also prefer learning through visuals rather than through text. Also, visuals help the employees retain information much faster than from reading text.
4. Enhanced Employee Retention Rate
According to LinkedIn's Workforce Report 2019, more than 94% of employees prefer to stay in a company that considerably invests in their careers. On the contrary, the employee turnover rate increases if the company doesn't train its employees.
In fact, eLearning is a great retention strategy to retain employees in the same company for a new job role. Also, it introduces employees to regular activities at a low cost while ensuring greater efficiency.
Generally, the first three months with a new employer says a lot about their work strategy and job roles. If eLearning is provided at the start of the employment to employees, they can kick off the work at maximum productivity and with greater efficiency.
5. Increased Efficiency
You must be wondering if the efficiency is higher when training is conducted through traditional methods. However, eLearning efficiency can be as high as that achieved by a traditional method. The same training takes place in eLearning and the same content is delivered to all the employees. In addition, you don't have to arrange for physical space and gather all the employees.
Benefits Of eLearning For Employees
Here are some benefits that eLearning provides to employees:
1. Empowering
Employees are more likely to stay with a company where they can grow to their full potential. The ease of technology has made learning very easy and convenient for employees. Digital learning will efficiently train employees, which will increase their work productivity and also allow the employee to learn whenever and wherever. Also, through online training, employees get real feedback from top industry leaders, which is great for them to address their shortcomings and improve.
2. People-Oriented
The eLearning process is people-oriented as people learn from other people. With the ease provided by technology, they can easily share their tips and stories, and can raise questions whenever they want. In fact, through social media, you can easily raise questions and instantly have them spread to others, leading someone to acknowledge and answer the question. Or, you can instantly type on Google and read the answer. Employees can make the most of these platforms and can learn from them and share them with others.
3. Holistic
eLearning is quite a holistic approach to development. eLearning enables you to connect the dots between activities, experiences, and technologies, which can easily determine the employee's learning journey. You can easily track the employee's learning. You can easily hop from one learning resource to another, including all discussions, downloads, and webinars, and it doesn't matter what location you're in.
4. Scalability
eLearning makes everything easily accessible, and the content can be easily floated to others without incurring any additional cost on the material. Also, the companies can easily onboard employees, meet compliance regulations, and enhance the scalability as it reaches all employees, thereby increasing efficiency and productivity. One solution can easily reach several employees as it's just a one-fit approach toward learning. Another added benefit of eLearning is that it can be tailored and customized to individual employee needs on a larger scale.
5. Convenience
Employees don't have to carve time to complete the course specifically at one location. They can complete them wherever they want, as long as they have access to the internet. They can repeatedly watch lectures at their own pace as long as they want.
Conclusion
If done correctly, eLearning can be a valuable asset to both the company and its employees. The benefits of eLearning are enormous and can be an added benefit to employers as employees are willing to work in companies that offer great employee benefits and can contribute a lot to their career growth.
References:
[1] Learning Management Systems: It's Not As Difficult As You Think