WEEK OF February 13 – 1 9, 2023
With the Sagittarius moon whooping it up in your friendly third house, laughter is the best medicine in the love doctor's arsenal this Valentine's Day. Since you don't want to crack up while your date is gazing adoringly into your eyes (and making you deeply fidgety in the process) it might be best to skip the whole candlelight dinner thing and do something interactive this Tuesday, February 14. How about a couple's cooking class where you can prepare your special meal and learn about wine pairings; or maybe dinner theater where you can watch a show while you feast? You can always go dancing afterwards and rely on body language to do what that book of Rumi poems simply can't under these skies. Brace yourself for this possibility, too: A platonic pal may come clean about an attraction. Nothing wrong with finding fate in the friend zone, but if you're fairly certain this person isn't The One, let 'em know you're flattered but keep the lines clean.
All your closest relationships get a health check this Wednesday, February 15 when your ruler Venus makes a once-per-year connection to therapeutic Neptune in Pisces. Even the best alliances require periodic maintenance. Start by checking in with yourself. Have the scales tipped out of balance with someone you love—or do you sense they may be veering in that direction? Before resentment overtakes you, reset the pace. You don't necessarily have to broach the conflict. This change may be more of an inside job, where you catch yourself giving past your natural limits then dial it back. Don't forget the receiving end of the bargain. Someone may be showering you with generosity, but if you don't have the time and space to reciprocate, there may be a hidden cost to the relationship. Before that happens, make sure they know the score and aren't expecting anything in return that you're not prepared to give.
Matters of the heart could feel heavy on Thursday, as the Sun and stalwart Saturn meet up in Aquarius and your quixotic fifth house. The bloom may not be off the romantic rose, but suddenly, you're seeing everything in a somber light. Maybe you swept some important issues under the rug or underestimated the depth of your feelings (or theirs). Solutions may feel out of your grasp, so try not to force any discussions. A better use of this transit would be to dive into your own passion projects. You could get some serious BTS work done, the kind that brings a breakthrough insight or possibly puts your name on the industry map. Take the pressure off yourself to produce a major outcome. But DO start thinking about an attainable goal you'd like to reach this quarter—and map out some steps you can take, like, now.
More From ELLE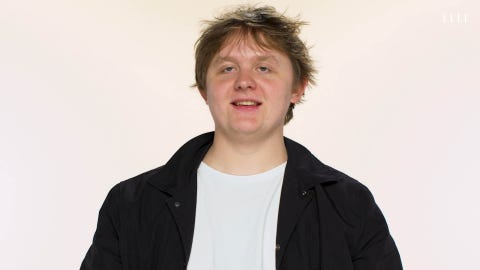 Locate your center again this Saturday, February 18 as the Sun blasts into Pisces and your health-oriented sixth house until March 20. Focus turns to self-care, so kick-start the new regimen by getting organized. Make a menu of healthy meals you'll prepare and designate slots in your calendar for daily exercise, meditation and other feel-good rituals. As a partnership-oriented Libra, you stand a better chance at success by enlisting a buddy. Write down goals, share them and hold each other accountable. Drinking at least six glasses of H2O every day will keep you hydrated and flush out your system. Since digestion falls under the sixth house, give your gut some love with prebiotics and probiotics that keep your microbiome balanced. You'll find your flow at work again over the coming four weeks, and there will be no shortage of creative inspiration. The only pitfall? Pisces is the sign of sacrifice, so in your efforts to be a team player, make sure you don't turn into the office martyr! Know where your own boundaries lie so you don't end up drowning in project overwhelm.