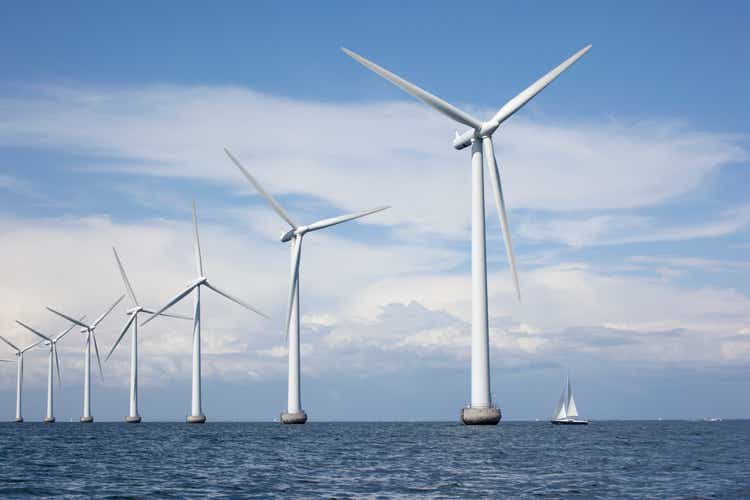 Six U.S. governors sent a letter to President Biden last week urging more support for the offshore wind industry, citing growing concerns that surging costs imperil multibillion dollar projects planned for northeast Atlantic states.
Soaring materials costs, high interest rates and supply chain snags have prompted project developers including Shell (SHEL), Orsted (OTCPK:DNNGY), Equinor (EQNR), BP (BP) and Avangrid (AGR) to cancel or renegotiate power contracts for the first commercial-scale U.S. wind farms, which had expected to begin operations within the next five years.
Companies say they are committed to the projects, which have a combined capacity of more than 6,000 MW, but the need to strike new contracts and secure specialized equipment in demand all over the world threaten severe delays.
"Without federal action, offshore wind deployment in the U.S. is at serious risk of stalling because states' ratepayers may be unable to absorb these significant new costs alone," the governors said in the letter.
Failed projects would threaten state deployment goals as well as Biden's bid to get 30 GW of offshore wind production capacity installed by the end of the decade – a pivotal part of the president's broader goal to decarbonize the U.S. economy by 2050.
ETFs: (NYSEARCA:FAN), (NASDAQ:ICLN), (NASDAQ:QCLN), (PBW), (PBD), (ACES), (CNRG), (ERTH), (SMOG)