Yves here. Despite having limited information about the current state of the Hamas campaign against Israel, Andrew Korybko has a good list of hot takes.
Israel was clearly caught by surprise, which raise the question of how the vaunted Mossad failed to see this coming. Snowden argues that bulk surveillance does not work:
"How could the government's oppressive surveillance miss a sprawling conspiracy involving thousands?"

The White House admitted in 2013 that despite ten years of operation, mass surveillance had never stopped even a single attack.

Looks like that record remains unbroken. pic.twitter.com/5jQzCL3EoQ

— Edward Snowden (@Snowden) October 7, 2023
But I wonder if Hamas largely avoided electronic communication. This of course was prefigured in the famed 2002 Millennium Challenge war games, where Team Red used motortbikes to convey messages as well as coded communiques in prayer-time messages from mosque loudspeakers. Gaza is all of 25 miles long and 7.5 miles wide at its widest, so it's not hard to imagine that messaging via hand delivery would be viable in a lot of cases.
Another question related to the failure to catch a buildup via aerial/satellite surveillance. But again, this action presumably used men already in Gaza. so no manpower massing. The area is densely populated, so hiding rockets and small arms might not be hard. The trick would be smuggling the materiel in….
Finally, as far as I can tell, Israel's neighbors have not cleared their throats, aside from the report that Egypt relayed that Hezbollah would attack if Israel's reprisals were too aggressive:
#Egypt advised #Israel to regulate its military response to #Gaza to avoid seeing #Hezbollah forced to join the battle.

— Elijah J. Magnier 🇪🇺 (@ejmalrai) October 7, 2023
The wee problem is Israel believes in disproportionate responses, and Netanyahu had told Palestinians to leave…to where? To all walk into the Mediterranean and drown?
For Israel not to take extreme action would likely go over badly with voters, but the level of response that would be deemed adequately punitive runs the risk of Hezbollah entering the fray. This may be one reason for bordering countries refraining from pronouncements, since the question of Hezbollah opening a front opens up a whole new set of potential actions. The other may be that they are all in intense communication and information-sharing mode and are seeing to what degree a coordinated position is viable.
Finally, Korybko points out that the pending Saudi-Israel peace deal is likely kaput. This is a bigger loss for Team Biden than might initially be apparent. The Saudis had offered to increase oil production to help secure the agreement. Needless to say, high oil prices are not conducive to a Biden win in 2024.
By Andrew Korybko, a Moscow-based American political analyst who specializes in the global systemic transition to multipolarity in the New Cold War. He has a PhD from MGIMO, which is under the umbrella of the Russian Foreign Ministry. Originally published at his website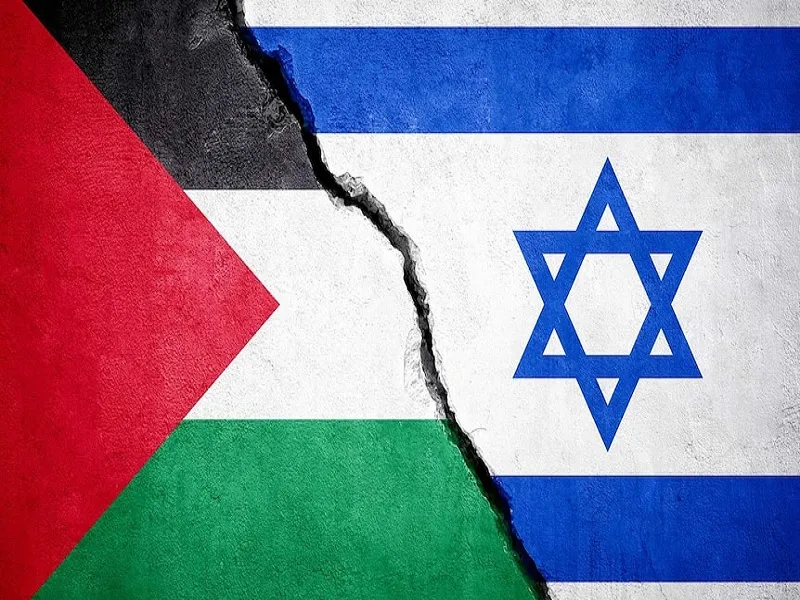 Everything that's happened thus far has been eye-opening for everyone.
Hamas launched an unprecedented sneak attack on Israel over the weekend that completely caught the self-professed Jewish State by surprise after all its security systems unexpectedly failed at the same time. The border wall was breached, some military bases were captured, and dozens of hostages were taken back to Gaza. Israel responded by launching airstrikes inside the strip and preparing a ground operation. Here are the top ten takeaways from everything that's happened thus far in the latest Israeli-Hamas war:
———-
1. Israel's Alleged Invincibility Was Dispelled As An Illusion
For starters, nobody is under the illusion any longer that Israel is invincible. Up until this weekend's sneak attack, some had continued to cling to the claim that its conventional military-technical capabilities and massive aid from America made it the regional hegemon, but that perception was just shattered.
2. It Was Totally Unprepared For Hamas' Hybrid War Tactics
Upon the breaching of its border wall, which was the result of a colossal intelligence failure and subsequent collapse of all security systems, Israel proved that it was totally unprepared to counter Hamas' Hybrid War tactics of lightning-fast squad assaults and rudimentary drone attacks.
3. Political Infighting Likely Contributed To This Intelligence Failure
Had Israel's military and intelligence services not gotten involved in the political dispute over Netanyahu's planned judicial reforms, which was exacerbated by the Biden Administration's meddling as explained here, then they might have detected Hamas' plans in advance and thus been able to foil them.
4. It Also Didn't Help That US Spies Are Distracted With Ukraine
Israel must take full responsibility for its intelligence failures, but it also didn't help any that its American ally's spies have been distracted with Ukraine. If they weren't so focused on that conflict, then they might have kept at least one satellite over Gaza that could have discovered Hamas' military buildup.
5. America Is Now In A Dilemma Over Who Gets Finite Military Aid
Business Insider drew attention to America's newfound dilemma over whether to give finite military aid, particularly artillery shells, to Ukraine as planned or redirect these resources to Israel instead. Its decision could have major implications for both conflicts since the choice between them is zero-sum.
6. Saudi Arabia Will Probably Freeze Its Peace Talks With Israel
Saudi Arabia is under immense pressure from the international Muslim community to freeze its reported peace talks with Israel after the latter's strikes against civilian targets in Gaza. It'll probably comply with these demands, which would then ruin the Biden Administration's plans for a deal before the elections.
7. The IMEC Megaproject Will Likely Be Put On Ice For Some Time Too
The India-Middle East-Europe Economic Corridor (IMEC) can't be completed if Saudi Arabia and/or especially Jordan freeze their role in its construction to protest Israel's involvement in the latest conflict, though this won't harm India's trade with any relevant party since it's entirely conducted by sea.
8. Russia & China's Balanced Statements Surprised Some Observers
Many in the Alt-Media Community wrongly thought that Russia and China favored Palestine, hence why those two's balanced statements here and here surprised them. Even fewer knew that President Putin fully supports the IDF as proven by his official statements over the years that were documented here.
9. The Debate Over Whether The Ends Justify The Means Has Re-Opened
Hamas' killing of IDF-trained settlers-civilians and kidnapping of children, women, and the elderly to swap for prisoners was justified by some Palestinian supporters as a legitimate means for pursuing national liberation while other supporters criticized these tactics for undermining their cause's morality.
10. Hezbollah Is The Wild Card In The Latest Israeli-Hamas War
Hamas' sneak attack against Israel brought to life one of the latter's worst nightmares, which might become even worse if Hezbollah decides to commence large-scale hostilities. In that event, Lebanon and possibly also Syria could be dragged into the fray, which could easily become existential for all parties.
———-
Everything that's happened thus far has been eye-opening for everyone. The reputation of Israel's security services has been shattered, Hamas' has never been better in the eyes of most non-Western observers, and many among the latter finally learned that neither Russia nor China favor Palestine. Should the latest conflict become protracted, let alone expand into a regional one, then there's a real possibility that the US will freeze the Ukrainian Conflict in order to redirect finite military aid to Israel.