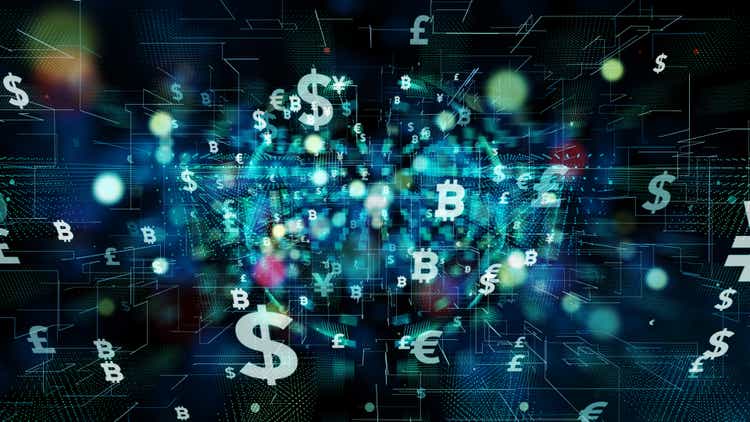 Executives with Bitstamp revealed during at interview with CoinDesk that the cryptocurrency exchange is in talks to help three large European banks offering crypto services as early as the first quarter of 2024.
Bitstamp has received a lot of interest in Europe for its relatively new Bitstamp-as-a-service offering, according to Bitstamp Global Chief Commercial Officer Robert Zagotta. The offering is described by the company as a white-label licensing and technology combination designed to help banks and fintech firms offer crypto buying and selling.
The development continues a trend of European banks looking at crypto offerings in a more favorable light than thei U.S. counterparts. "In the last six to nine months, we've had quite an increase in inbound inquiries about this offering from large European banks," noted Zagotta said in the CoinDesk interview.
Bitstamp is a European cryptocurrency exchange that was founded in 2011, which makes it the world's longest-running cryptocurrency exchange. The company has offices in Luxembourg, Singapore, Slovenia, the UK and the U.S. The company has highlighted that its financial controls are reviewed annually by external parties and are also subject to regular internal audit reviews.
Bitcoin (BTC-USD) fell 0.85% and ethereum (ETH-USD) was down 3.47% on Monday at 2:45 p.m. In general, October has been been a robust month for bitcoin (BTC-USD), as it has ended the month in the green for eight of the last ten years, said David Keller, chief market strategist at StockCharts.com "This month has become affectionately known as 'Uptober' due to this persistent strong performance. August and September tend to be challenging months for cryptocurrencies as well as stocks, which means an October rally for both assets would line up well with previous seasonal patterns," he told Seeking Alpha in an emailed statement.