Elephants Are Total Scaredy-Cats Around Bees Nautilus
Cats have nearly 300 facial expressions Science
Jay Powell's Greenspan moment Stay-At-Home Macro
Climate
Toyota Chairman Says People Are Finally Seeing the Reality About EVs WSJ

Adding Crushed Rock to Farmland Pulls Carbon Out of the Air (press release) UC Davis
A Field Study of Nonintrusive Load Monitoring Devices and Implications for Load Disaggregation Sensors. From the Abstact: "This paper describes a field evaluation of a state-of-the-art [Nonintrusive Load Monitoring (NILM)] product, tested in eight homes… Overall, the product had good performance in disaggregating the energy consumption of the electric water heaters, which included both electric resistance and heat-pump water heaters, but only a fair accuracy with refrigerators, dryers, and air conditioners. The performance was poor for cooking equipment, furnace fans, clothes washers, and dishwashers. Moreover, the product was often unable to detect major loads in homes. Typically, two or more appliances were not detected in a home. At least two dryers, furnace fans, and air conditioners went undetected across the eight homes. On the other hand, the dishwasher was detected in all homes where available or monitored." For a discussion of NILM, including privacy concerns, see here.
#COVID19
A molnupiravir-associated mutational signature in global SARS-CoV-2 genomes Nature. From the Main section: "During the approval process for molnupiravir, concerns were raised about its potential to increase the rate of evolution of variants of concern. In response, it was noted that no infectious virus had been isolated at or beyond day five of molnupiravir treatment, and that mutations recovered following treatment were random with no evidence of selection-based bias. During analysis of divergent SARS-CoV-2 sequences, signs of molnupiravir-driven mutagenesis have been note, including indications of possible transmission." In English, also from Nature (paywalled): "Anti-COVID drug accelerates viral evolution." See NC, January 1, 2022.
China?
Syraqistan
There's no "post war" plan because it's looking increasingly likely this isn't a "war" but a campaign of total, or significant, forcible population transfer of Palestinians out of Palestinian and into the Sinai. The post war plan for Gaza is that there is no Gaza. https://t.co/bPwhmAb53f

— Adam H. Johnson (@adamjohnsonCHI) October 25, 2023




* * *

* * *

* * *

* * *
European Disunion
Slovakia forms coalition government with pro-Russian party Anadolu Agency
New Not-So-Cold War
Breaking News: Russia tests its nuclear triad for massive response capability Gilbert Doctorow

* * *

Could Ukraine take back Russian-occupied Crimea? Christian Science Monitor

Russia's plan to relocate its Black Sea naval base from Crimea is priceless for Ukraine's morale The Conversation

Russia Drops Mines as It Renews Efforts to Disrupt Ukrainian Shipping The Maritime Executive

* * *

Former German leader Schroeder divulges more detail on thwarted Russia-Ukraine peace deal BNE Intellinews

Back-channel talks keep Ukraine and Russia in contact, despite war WaPo

Ukraine's 'Lethal' Intelligence Operations Straining CIA Ties – The Washington Post Kyiv Post. And the CIA has a strong stomach.

* * *

More goat-sacrifice:

Franklin Graham is CEO of the Billy Graham Evangelistic Association

He says he currently has personnel on the ground in Israel

In 2018, Graham proclaimed that the modern Israeli state is a fulfillment of God's prophecy for Christ to return and establish His throne in Jerusalem pic.twitter.com/V7E7RJFvMn

— Michael Tracey (@mtracey) October 24, 2023
Republican Funhouse
What to know about new House Speaker Mike Johnson Axios. Mike Johnson, R-Brylcream. That "what to know" locution is all over everything like kudzu and I hate it. What to know? Sez you!

The Terrifying Learning Curve Facing Mike Johnson Politico. Very good (albeit Politico's field). Cf. Matt 6:1:

Last night after being elected candidate for Speaker, Congressman Mike Johnson asked the Republican conference to bow their heads and join him in prayer.

We need more leaders like this in DC 🙏🏻 pic.twitter.com/Ja05Bbj6IS

— Benny Johnson (@bennyjohnson) October 25, 2023

Also, "leader."
The Supremes
Justice Thomas's R.V. Loan Was Forgiven, Senate Inquiry Finds NYT. That's how cheap a Supreme Court justice comes? An RV?
Digital Watch
And now for some AI doom Politico. Documents here.

Facebook, Instagram Accused of Harming Youth Mental Health in Massive New Lawsuit Rolling Stone
The Bezzle
Sam Bankman-Fried plans to testify at his New York fraud trial, his lawyer says AP

Crypto Is Lobbying Congress Hard. It Wants More Than a Bitcoin ETF. Barron's. The deck: "The crypto industry wants laws passed that clarify how it will be regulated." Regulated out of existence, would be my view.
Boeing
Air Force One replacement tops $2B in charges as Boeing logs new lossdes Defense One
Healthcare
Why the US is the only country that ties your health insurance to your job Vox
Gunz
At least 22 dead, 50 injured in mass shooting across several locations in Lewiston, Maine, police say CNBC. Commentary:

Hannity on mass shooting: What is your plan? What do you do? I have a personal security plan. I train in mixed martial arts. pic.twitter.com/Of0l1bpAGL

— Acyn (@Acyn) October 26, 2023

So, Hannity recommends a personal risk assessment. Turn that coin over and you have stochastic eugenicism, wherever you look.

A list of mass killings in the United States since January AP
Imperial Collapse Watch
What they mean when they say America is 'indispensable' Responsible Statecraft
Realignment and Legitimacy
Did SCOTUS Finally Wake Up to the Threat of State Nullification of Federal Law? Justia
Class Warfare
Ford and UAW reach tentative labor deal that would end strike at automaker Axios. "Tentative" because the membership hasn't voted it in. Seems to eliminate two-tier, but all the coverage I've seen is a little vague on that.

The European Left and the Global South: An existential take MR Online

Americans Have Never Been Wealthier & No One is Happy A Wealth of Common Sense
Sex and the Single Witch JSTOR
Our favorite bittersweet symphonies may help us deal better with physical pain (press release) Université de Montréal
Antidote du jour (via):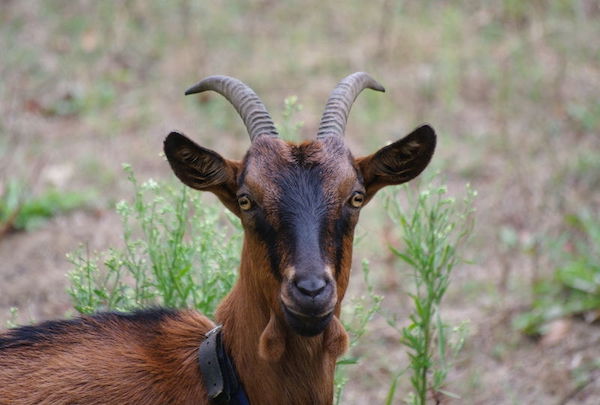 Bonus antidote:
Baby goats. They are so funny 😂 pic.twitter.com/qHD0RMngsn

— Funny animal show (@funnyanimalsh) October 25, 2023
See yesterday's Links and Antidote du Jour here.