Posted on: October 31, 2023, 08:19h. 
Last updated on: October 31, 2023, 08:19h.
Neymar da Silva Santos Júnior, who most soccer fans know as Neymar, Jr., continues to make a name for himself at the poker tables. The Brazilian soccer player, as well as ambassador for the online casino Blaze, has a lot more time to play, and recently came close to securing his first-ever tournament win before settling for second place.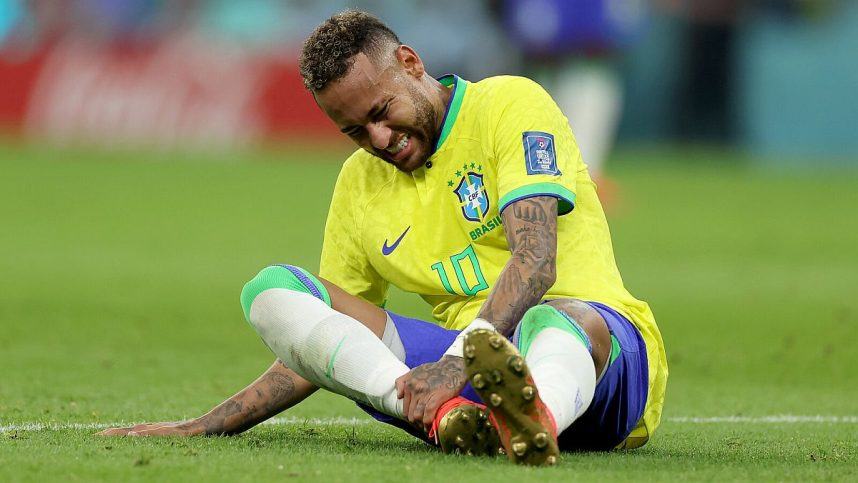 Neymar, who allegedly once lost $1 million gambling online, came very close to winning the $5,200 Titans Event on PokerStars a little over a week ago. Although he received $66,056 as runner-up, he was probably disappointed that he couldn't win the title.
A $5,200 buy-in doesn't seem like much for a player who recently signed a two-year, $219-million contract. However, as competitive at the felt as he is on the field, his only goal is to win – padding his wallet is secondary.
Close, But No Cigar
In the final heads-up battle, Neymar faced Lithuanian player Domynikas "Mikensonas" Mikolaitis. Both players guaranteed themselves at least $66,35, but the champion received the title and an additional $25,600. Lithuania has never beaten Brazil on the soccer field, but the Lithuanian player turned out to be stronger at the poker table.
Mykolaitis now has a story about defeating a soccer icon, as well as adding $91,663 to his total cash. He doesn't have a profile on Hendon Mob, but has accumulated over $350,000 in poker victories over the past seven years.
This is not the first time Neymar, who transferred from French side Paris St. Germain to Saudi side Al-Hilal for $95.5 million in the summer, has spent time at online poker tables. In January of last year, during the PokerStars Winter Series, he finished third in the $1,050 Turbo event and won $23,884. Another third place, in the $10,300 high roller, earned him $125,678.
Six months later, he made his WSOP debut. He didn't cash in the $10,000 Limit Hold'em Championship, but in the $1,000 Super Turbo tournament, he finished 49th for $3,959.
Most likely, in the near future, Neymar's fans will often be able to catch him at virtual and live poker tables. He was injured in a World Cup qualifier against Uruguay and now faces a lengthy rehabilitation. Medical tests confirmed a meniscus tear in his knee and a season-ending anterior cruciate ligament (ACL) rupture.
Titans Events Continue to Draw Crowds
The PokerStars Titans Event is an online poker tournament that attracts some of the biggest names in the game. It's the largest buy-in weekly tournament at PokerStars, with a standard buy-in of $5,200.
The event typically sees a substantial number of players, creating a significant prize pool. For instance, one event saw 69 players create a $345,000 prize pool. The top finishers win a slice of the total, with the champion taking home the lion's share.
Rodrigo "seijistar" Seiji Sirichuk from Brazil won $93,118 in one event, and the recent win by Mikolaitis was also one of the biggest. The event is known for its intense competition and high stakes, with some players calling it the "temporary high-stakes championship."