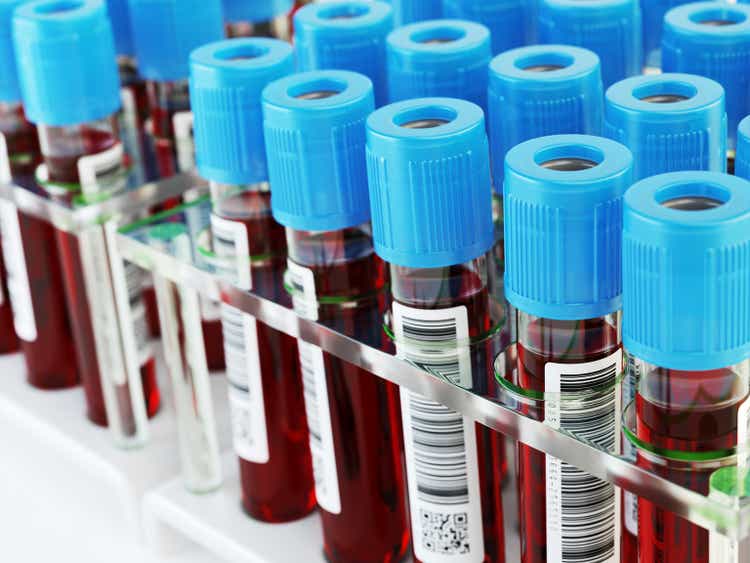 MorphoSys (NASDAQ:MOR) stock tumbled 24% in after-hours trading Monday after the company reported results from a Phase 3 study for its drug pelabresib in the treatment of myelofibrosis, a rare blood cancer.
The German biotech company tested pelabresib in combination with the JAK inhibitor ruxolitinib versus ruxolitinib plus placebo in JAK-inhibitor naïve patients. The results showed that 66% of patients achieved at least a 35% reduction in spleen volume at week 24, versus 35% receiving ruxolinitib and placebo.
The biotech added that key secondary endpoints evaluating symptom improvement also showed a "strong positive trend" for the pelabresib combination.
Researchers intend to present details from the study on Dec. 10 at the American Society for Hematology annual meeting in San Diego. The company hopes to filed for US and EU regulatory approval of pelabresib in combination with ruxolitinib for myelofibrosis in mid-2024.